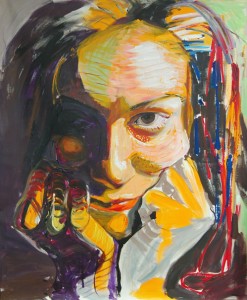 I am an artist specialized in acrylic and oil painting, I presently live and work in Glens Falls NY.
I was born in Timisoara, Romania and I came to the United States in 2002, after getting my Fine Art Degree from The University of the West, Timisoara.
Alongside some of my finished pieces and work in progress any visitor to my studio can see a collection of art and crafts from Romania (Transylvania), including pottery, naïve/primitive art, reverse glass paintings and photography.
I love living in the foothills of the Adirondacks, near Lake George, but I still keep my ties to Romania and try to visit as often as possible. I welcome anybody interested in my paintings or interested in the art and culture of Romania to stop by and have a chat.